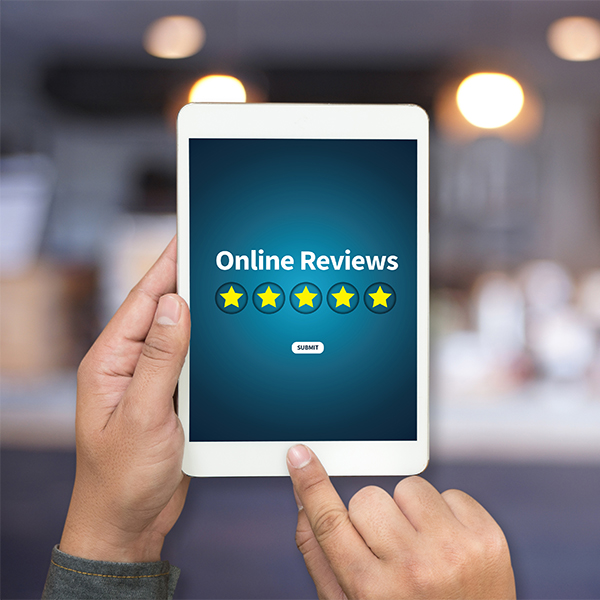 At AirMaxx Mechanical we strive for 100% satisfaction in everything we do. We value your opinion and invite you to tell us and others about your experience with us. Please take a few moments to tell us what you think by leaving us a review here on our website or on any of these popular review sites or social networks.
Read what other customers have said about us.

All trademarks or brands on this page are registered by their respective owner and are not affiliated with our company, nor do they endorse or sponsor our products or services.
Reviews of
AirMaxx Mechanical
(Based on 19 rated reviews)
01-Aug-2023
Product or service reviewed: Heat Pump repair
John was prompt, professional and had the unit diagnosed and repaired within an hour.
17-Apr-2023
Product or service reviewed: Annual a/c servo
Drew serviced our a/c unit today. He was courteous and very helpful in performing his work. He went out of his way to any questions we had. He definitely is an asset to Air Maxx! We appreciated his attention to detail and thoroughness he displayed! An excellent member to Air Maxx!
Linwood wilhelm
North chesterfield, Virginia
16-Feb-2023
Product or service reviewed: HVAC Install
"[Service, Timeliness, Technician, Price] Very professional, courteous and knowledgeable. I cant say enough how pleased I am with the service they gave me"
William Walker
Chester, VA
02-Feb-2023
Product or service reviewed: Dual Fuel VX20
"[Technician, Service, Timeliness] Josh took extra car to ensure my units are working correctly since the thermostat displayed errors. He quickly analyzed and gave me some great tips."
Terry Shelton
Chesterfield, VA
31-Jan-2023
Product or service reviewed: HVAC Install plus yearly maintenance
"[Service, Price, Timeliness, Technician] AirMaxx service was fantastic as usual! "
31-Jan-2023
Product or service reviewed: Furnace fan
We needed a fan for our heating system and I called Air Maxx. They ordered the part and installed it within a couple of days. They are fast and efficient and I would highly recommend them for anything you need.
20-Jan-2023
Make no mistake about it as a homeowner, Airmaxx Mechanicals annual HVAC service has proven to be one our best decisions.Weve used their annual HVAC service and preventive maintenance service for several years with great success last week technicians Christian and Jeremiah came by for our heat/winter service they are very professional, polite, and informative they show great respect for our home, family and privacy.If youre a homeowner and you dont have an annual HVAC service program, thats a major mistake if youre looking for a company provide that annual service, call Airmaxx Mechanical!
Very pleased with service over the years!
14-Dec-2022
Product or service reviewed: Bi-annual Service
Drew and John were knowledgeable and conscientious during their bi-annual maintenance service visit. Our unit is 17 years old, but only required a small replacement part due to normal wear and tear. Though the part was out of stock at several of the nearby supply warehouses they continued to investigate and soon found one within the area and returned a short while later and installed the part.Pleased with their visit.
10-Oct-2022
Product or service reviewed: Annual furnace service
Hunter was very polite and courteous and took good care of our concerns.
Woody wilhelm
Chesterfield, virginia
03-Aug-2022
Product or service reviewed: Coil Replacement
After not getting the help I needed at two other hvac companies, AirMaxx was the first company to find and fix my problem. The owner and office staff were so kind, even willing to contact Trane on my behalf. The technician was polite and explained everything. I appreciate all that they did and would definitely recommend them to anyone who needs hvac help!
Coleen Branch
Prince George, Va
23-Jun-2022
Product or service reviewed: Service & purchase
AirMaxx has been doing my maintenance services for years. There have been a few times repairs were needed. I trust their judgment on repairs. I have always gotten call backs if I had to leave a message including an emergency one evening after hours. Excellent customer service. Last fall Josh informed me our Apollo system was rusting, he took pictures to show me. Josh listened what I wanted and with his knowledge of the systems gave me recommendations to meet those needs. He & Jeremiah completed installation of a/c & heat pump in a timely manner. So far everything works great. I have completed confidence if I have any problems they will be there to help. I would not go anywhere else for repairs or service maintenance. I highly recommend AirMaxx
monica gowin
Prince George, VA
17-Jun-2022
Product or service reviewed: A/c repair
We had Josh and Jeremiah repair unit. Very professional and had it running when other companies did not. Highly recommend
Darlene
Colonial heights va
27-May-2022
Product or service reviewed: Humidity issue
Josh Smith came out to assess my high humidity issue in the house. Josh provided not only outstanding customer service, but was also extremely knowledgeable and proficient at his trade. He identified the issue after a thorough inspection. It was determined the dehumidifier was not functioning properly and a new one needed to be ordered. To my surprise I was able to get a new one under warranty. Josh was the only out of 2 other people to diagnose the issue and I am most grateful!
19-May-2022
Product or service reviewed: repair
Josh did a really good job. He came on time and repaired my unit within a hour
23-Mar-2022
Product or service reviewed: HVAC Maintenance
We've been very happy with our maintenance service over the years. The technicians let us know when problems arise and keep everything running smoothly. Great service!
Kathy Bennett
Prince George, VA
23-Mar-2022
Product or service reviewed: TRAINE unit
Air Maxx has been so consistent in keeping my unit serviced and quickly identifying the few issues I have in countered. Friendly trustworthy and a phone call away. There is something to be said about dealing with a smaller company.
Jo Ann Leitch
Chesterfield va
23-Mar-2022
Product or service reviewed: Heat pump
We had AirMaxx replace our heat pump. Its been working great. Were on the maintenance program they offer so its always running top notch. Wed refer them to anybody that asks.
23-Mar-2022
Product or service reviewed: Heat pumps
They have been doing our HVAC work on our personal homes, rental property and commercial office building for years. Would recommend.
M. Marshall
South Chesterfield, VA
23-Mar-2022
Product or service reviewed: TRANE 4 Ton HVAC System(Gas Heat/Srraighr A/C
Great Business and Employees. Installed a New Trane HVAC System in my 21 Year old home. My original HVaC System was failing and Luckily I found the perfect folks to replace it with AIRMAX Mechanical. Splendid Technicians installed my system , set up all aspects from New LPG Furnace and Air Conditioning, The crew arrived every day on time and were very helpful in explaining the installation process. I could not ask for better communication, advice and general respectfulness for my self or my home.. I would not hesitate to recommend these folks to anyone who wants to upgrade their living environment . Call Air Max Mechanical and be assured of satisfaction.
Eaymond Prater
Disputanta, Virginia